12/09/2012 Posted in
Misc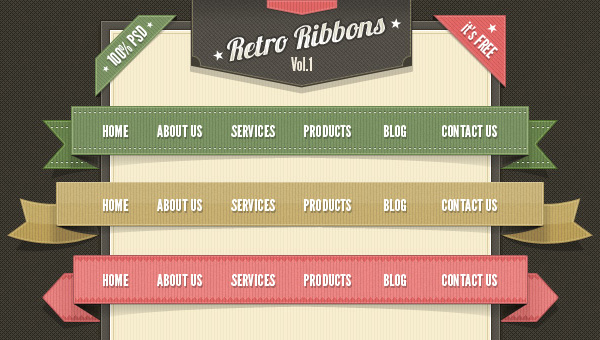 Due to the inspiring and stunning designs, Retro and Vintage styled web elements are becoming significantly popular among the web designers in the recent years.
Undoubtedly, there are more and more web progresses being made by the designers in reverting back to the old retro styles. The retro styled elements perfectly fit in with the modern and new web designing elements and offer elegant and clean design. The Retro Web Ribbons Vintage Pack is an ideal design that makes your website unique and attractive. It could be really fun and exciting when the antique elements are mixed with our latest and trendy designing elements.
Your website would look extremely creative and elegant when these elements are used. Vintage styled elements would never look boring and would look interesting when combined with modern trend. The visitors would get a retro atmosphere when they visit your website or blog. There are more than hundreds of vintage and retro styled web designing elements available on the internet and you can choose the one that suits your project.
Reasons to choose Retro Web Ribbons Vintage Pack
The vintage pack along with retro-style typography ribbons offer a nostalgic feeling and reflects the time period of the early 1900s.
The old fashioned graphic elements can be used for various purposes and can add to the success of the website.
The website looks creative and elegant when these retro elements are used.