06/10/2012 Posted in
Misc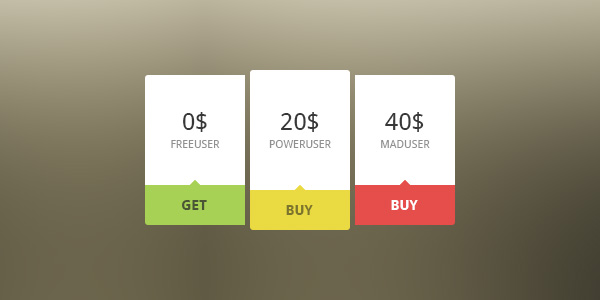 A website theme and purpose helps you determine the types of user interface (UI) element it would need. A fine example of this is the Mini Price Table.For instance, if you are building a product or shopping based website, you need to use such elements which can show product pricing and its details well. Otherwise, users will not find it trustworthy and leave the page without participating in any activity.
This in turn will affect the reputation of your website and ultimately, profit generation. Further, you also need to ensure that the UI element which you choose for your site design has an appropriate and innovative style. However, if you don't have much time to build one on your own, you can explore online repository which features a good collection of readily available UI templates.
Why Use Mini Price Table?
This mini-size table is recommended for use in web designs for a couple of reasons, as mentioned below:
This price table has minimalistic design and attractive style.
It has been given creative and modern look.
It features a fresh and high quality concept.
In this table, striking color combinations have been used.
Since this price table is built in PSD format, you can customize it according to your choice and requirements.
It is available for free download.