12/09/2012 Posted in
Misc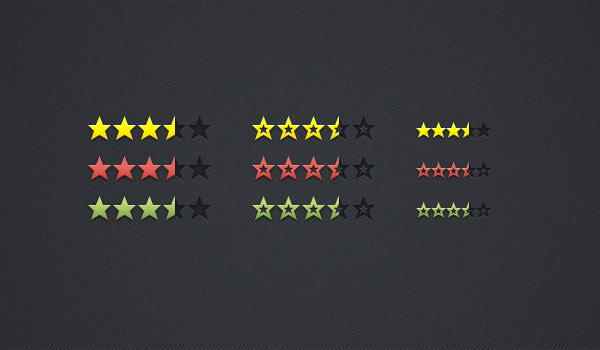 There are plenty of web designing elements available in the internet that can be used for the good functionality of a website and you need to carefully choose the right one depending on the requirements. Review & Rating Stars can be used in websites for analyzing reviews and for calculating the output of overall ratings using rating tags.
It is essential to use such UI elements in order to frame a complete professional website. The graphical content can be easily downloaded on to your website for conveying rating information and can make your site look more attractive and appealing.
Review & Rating Stars help to review or gather information about a particular product or service and can convey information using RDFa, microdata and microformats where 1 is the worst rated and 5 is the best rated. Though there are several methods of displaying the rating and review information in your website such as percentages, numerical strings, sprites or images.
Features of Review & Star Ratings
Helps to automatically calculate and show all the ratings
Displays list of reviews that can be easily sorted by rating scores, post title and date
Helps in storing the rating scores in database
Any number of stars could be used in any sizes
It can also support custom star images
Supports table of reviews that are sortable as well as in outputting list of reviews