10/10/2012 Posted in
Misc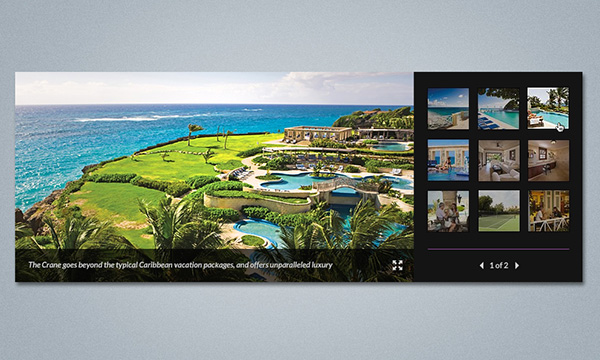 Using sliders in the modern web designs has become a latest fad. A slider is a unique and innovative graphical user interface (GUI) element, which is of great use in photo gallery based website designs. Of the various slider templates available online, Photo Gallery / Slider is doing quite well.
Usually, a website or blog which requires an extensive photo gallery is based on travel theme.  Through this gallery, amazing pictures of a chosen destination is shared with the users to attract them to travel there. If you are working on any such concept, consider incorporating a slider into your design. This will not only enhance the look of your website, but also offer great functionality. It will help your users jump from one picture to another with ease. Nowadays, some expert designers have started offering readymade slider templates for use. If you have less time in hand, then do check this option once. It is quite useful.
If you want, you can include this design in your website to boost its overall look and feel.
Why Use Photo Gallery / Slider?
This readily available template is recommended for your website design for many reasons. These are:
This template features a translucent dark background so that images look great on it.
It also has a pagination slider to enable you to showcase numerous images at the same time.
This latest PSD can be used in both personal and commercial projects for free.