12/09/2012 Posted in
Misc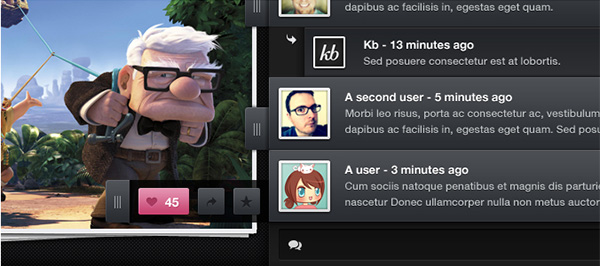 Nowadays, iPad applications are a rage among users. Every time an iPad application is released in the market, people get caught up in the excitement and frenzy. One such template that is going well with the most designers is iPad Application Mockup (PSD).
It is easy to decipher from this that when expectations are so high, as a designer, you cannot afford to leave any stone unturned while designing an iPad application. For this, you have to be very good with your visualization. However this doesn't mean that if you possess excellent visualization skills, you can simply create a full design of your application.
Why Use iPad Application Mockup (PSD)?
This predesigned template has attractive features, as discussed below:
This template is loaded with numerous UI controls and widgets.
The template has amazing look.
It is available in PSD format and hence, you can download this without any difficulty.
Creating full design may cost you ample money and time. To avoid this situation, you can rather mock up your design incorporating functional components. It will give you a fair idea about the look of your application. If you have sufficient time in your hand, you can create this on your own. Else, do check out the readily available PSD mockup templates.