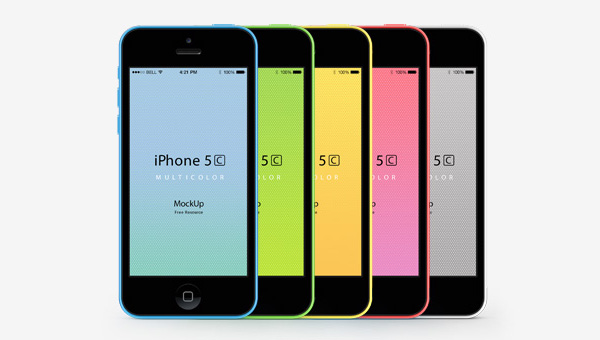 Apple launched its iPhone 5C and it has turned out to be one of the most popular phones in the market. Apple's designing team has attracted both the young and old alike. iPhone 5C mockup designs have flooded the market since its introduction but to be frank none have matched the expectations of the customers . We are presenting our version of the iPhone 5C coupled with additional showcase template. We are launching our own indigenously developed iPhone 5C + additional showcase template.
iPhone 5C additional showcase template has the following features:
Great cool looking realistic use of colors
Designed for multiple design uses
Free download for both commercial as well as personal projects
Fully customizable designs through the extensive use of layers
Additional showcase template allows the use of a variety of colors for showcasing the iPhones.
Designing the iPhone 5C additional showcase template can't have a better resource than downloading our PSD. This is a highly creative design and you would get high quality resolutions of the designs. Irrespective of whether you are doing a commercial project or just trying out new designs at home, you can always download iPhone 5C + additional showcase template and give your designs a fresh new twist.