12/09/2012 Posted in
Misc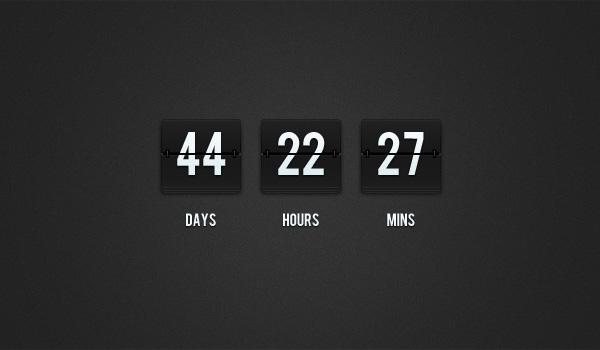 Improved technology and innovative thinking have paved way for the creation of numerous user-friendly elements that are responsive and interactive. You just need to copy-paste the code along with specifying the chosen date, time, etc. If you want to experiment this, try out Flip-Clock Countdown (PSD).
This can be exemplified with the help of countdown widgets. Nowadays, you must have noticed that various website designers and developers embed countdowns in their designs. The reason behind this is that countdown widgets help them build a positive relationship with their users by intimating them about the launch of a new product or service. These are also embedded in a maintenance page to inform users by when they can expect the site to be ready for use. Using countdowns is quite simple.
Why Use Flip-Clock Countdown (PSD)?
You can embed this groovy style countdown in your website design to add to its appearance, functionality and for better user experience. Other than this, this widget is also recommended due to its excellent features, as stated below:
This widget is extremely fancy yet simple to embed.
It can clearly intimate your users as to when they can perform their desired tasks on the website.
You can use this countdown in a maintenance page as well as in an event or a product and service based page.
This countdown control can be edited with ease as it includes PSD files.