12/09/2012 Posted in
Forms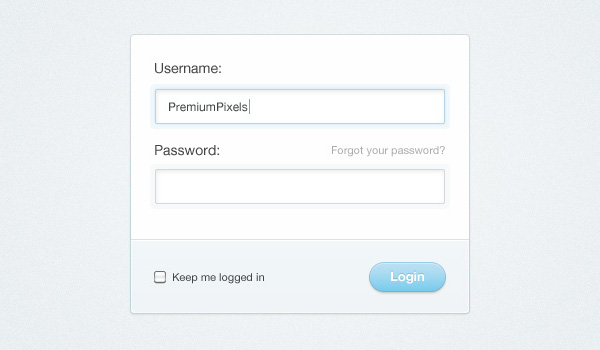 When you think of an interactive web design to enhance user experience, the feature that may strike your mind is a login form page.  Though a login page is used for a short time by the users, the impact that it creates on them is huge. The proof of this lies in the login form designs of the big sites such as Twitter, Facebook and Google.
These sites use very simple login pages, but you can't just stop appreciating the simplicity with which these are designed. Hence if you want your website to capture its users' attention, make sure to incorporate an elegant login form page. A good collection of elegant login form design is available online. You can explore this collection to use on your website.
Elegant Login Form Design (PSD) List
On the internet, you will come across various login form page designs created in PSD format. Some examples of these are:
Clean & Simple Login Form
Clean Login Form
Classic Login Form
Simple Sign In Notification
Login Box PSD Template
Also, since the designs are created in PSD format, you can edit or customize them to match your website theme. And lastly, most online resources offer these templates for free for both personal and business purposes, which means you can save your money also by using a suitable one.