11/09/2012 Posted in
Forms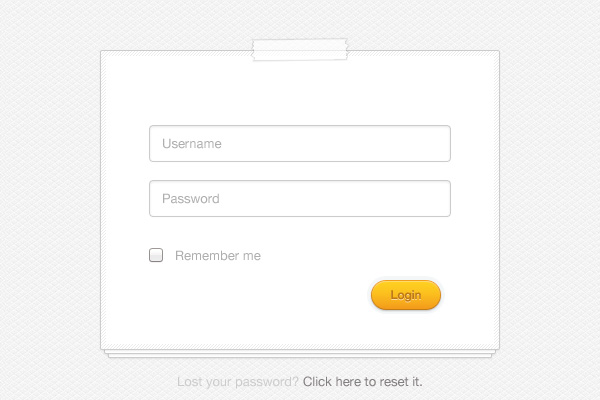 The success of a large number of websites depends on the design. That's why when you build a website you have to make sure that all the elements are well placed. This helps in attracting visitors and users to your website. Similar is the case with login form pages.
Though a login form is used for a short time as and when users visit your website, it can create greater impact on their minds in those fractions of seconds. Hence, it's important that you pay attention to all the details contained in it closely. If you want to build user engagement through this, make sure to use clean login form.
Clean Login Form
The advantages of using a ready-made login form that consists of elegant and clean design are plenty. These are:
It adds to the elegance and simplicity of the overall look of your website.
This type of form comes with an attractive choice of colors so that you can pick the one suitable for your website.
Since this form is created in PSD format, you can customize it to fulfill your needs.
It is easy to use and time-saving.
A clean login form appeals to the users and compel them to get involved with the site. It's in the trend today. If you think you don't have much time to create one on your own, take help of the online resources. You will get already designed login forms in plenty to incorporate in your website.