10/10/2012 Posted in
Forms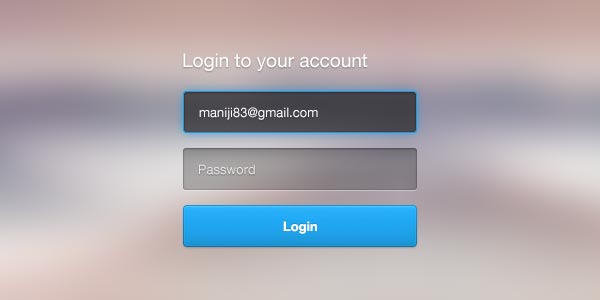 Today, almost every organization and small or big business has its own Website to reach out to millions of people across the globe. Internet has enabled us to create impulse far away than our physical domain and create potential customers enabling them to communicate easily with us. Hence, your website is your own virtual reflection. It caters your presence virtually in the minds of people throughout the planet.
It is quite obvious that then your Website must be unique and at the same time user friendly. It is through this media that your business or information is communicated to your people. Again if your website should enable people to register themselves and create an Account for them to provide you with detailed information, you will then need a login system that should be quite easy and attractive.
This Login Form is itself user friendly, elegant and state of the art with latest technological features.
Explore this great web tool for unique features:
It is easy to use
It has a simple and sober Interface
Big Login Form
Big Login Button
Matches the design and color of most of the websites
Often complex and brightly colored Log in form does not look good with certain websites containing serious information. However, this Login Form will be just for every website. This elegant design and simple Login Form will be an added attraction in your website.
Try out this Login Form and add a zing to your website!