17/09/2013 Posted in
Forms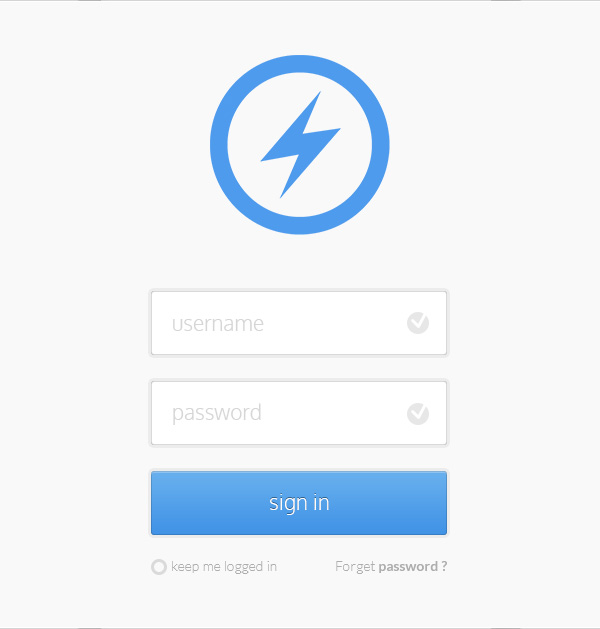 Irrespective of the size of a company, all maintain an official website to enhance their presence across the globe. Internet has the potential to reach customers over long distances, facilitating communication without any hassles. The website of a company is its virtual reflection. It creates an indelible impression in the minds customers from different parts of the world.
It becomes quite obvious that every website must be unique and at the same time user-friendly. All the business related information is communicated to partners, associates and clients through the website. A website should enable people to register and create an account that would keep them updated with the detailed information from time to time. From the company's view, the registration process provides them with the much-needed lead. A login system should be easy and at the same time attractive.
The Sign-in Flat design elegant and user friendly while the design is not at all distracting as it is subtle and cool.
Here are some of the unique features:
It is easy to use
It has a simple yet powerful Interface
Big Login Form
Big Login Button
Great orange and yellow texture to give a bold look to your design
This easy looking Sign-in flat design will be easy to fit into any website design scheme. However, the primary design can be changed according to your designing requirements. This elegant looking yet powerful Sign-In flat design will be an added attraction in your website.