12/09/2012 Posted in
Forms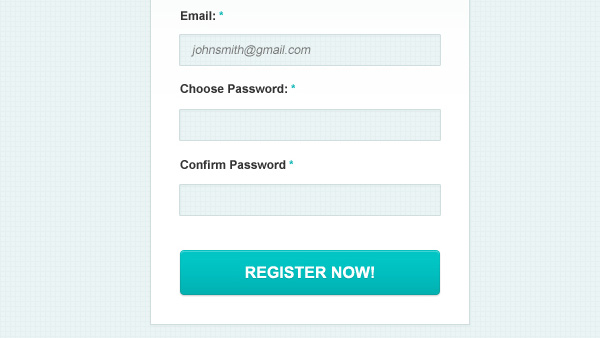 There are various websites which include signup, login and contact forms in order to enable users to interact with webmasters. You can check out Clean & Simple Signup Form (PSD) template for an experience of this kind.
This feature is given utmost importance because it can help web designers to boost registrations and build relationship with their users who want to avail any particular product / service provided on their sites. If you are also in the process of building any such site to ensure higher user engagement, then choose between these user interface elements.
If you want a sign up form specifically, then consider creating one in PSD format. It will allow you to edit your design when required. However, if you don't have much time, you can search the internet for online resources where readymade signup form designs are available in plenty. And the best part is you can download most of these free.
You can use this template on a number of website themes because it can easily adapt to any background.
Why Use Clean & Simple Signup Form (PSD)
This design is a perfect fit for any website and you will also agree to this after exploring its excellent features, which are as follows:
In this signup form, all the elements are very simple and clean.
Its design is thoughtfully created to suit a variety of website themes.
The template includes an editable PSD file.