12/09/2012 Posted in
Misc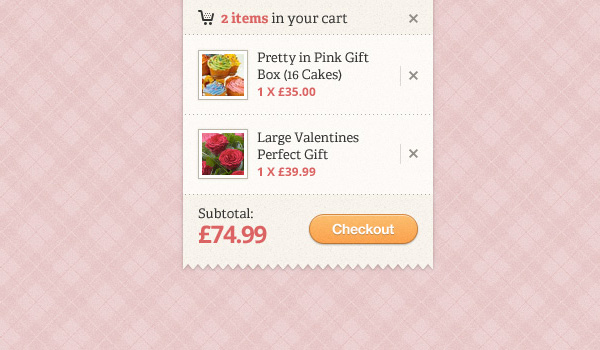 The Quick View version is available in different styles and of these, the Shopping Cart "Quick View" (PSD) is quite well-known. While working on an online e-commerce project, you have to pay close attention to two things – 1) a good presentation of products and services and, 2) easy user navigation experience.
Both these points can be implemented well if you select your user interface elements with care and thoughtfulness. For instance, when a user visits a shopping site, he or she wants to keep a tab on the number and types of items added to his/ her purchasing list.
Now in order to fulfill this requirement, you have to scout for an element which can give them a quick view of their shopping list. Nowadays, some mini-versions of the website shopping cart are created. These are referred to as Quick View. The Quick View version appears on every page as and when a user adds an item to his or her shopping cart.
It features a Checkout button which can be clicked for more details.
Why Use Shopping Cart "Quick View" (PSD)?
This element is recommended for use for various reasons, as mentioned below:
This Quick View template is available in attractive color schemes.
It features a well-placed Checkout button to give more details to a user about his/ her shopping cart.
The template contains PSD file which makes downloading very easy for you.