12/09/2012 Posted in
Icons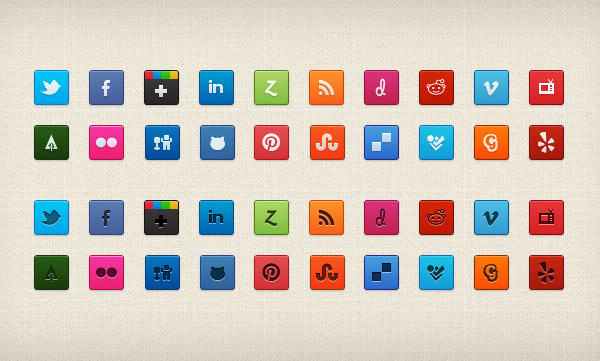 Among the various types of graphic user interfaces (GUIs) that are included in web designs, icons are largely preferred. One such icon set that deserves special attention here is the Purty Social Icon Set. This new icon set is designed keeping in mind the growing demand for social networking sites.
If used wisely and perfectly, these can increase functionality and improve the appearance of any website design.  Owing to these factors, designers take tremendous interest in icons and explore all the available resources to obtain the best of the lot.
You can select icons from the Purty Social Icon Set to incorporate in your website, enabling your users to share the desired content with their followers across popular social media platforms. You can download these icons for free without any difficulty.
Features of Purty Social Icon Set
This icon set is specially designed to help you give a complete touch to your website layout. It is loaded with fascinating features and can be used anywhere on the site. Its main features are pointed below:
The set contains 20 icons designed in two absolutely different styles.
The icons can be used as a symbol for a variety of popular social media sites.
Each icon features neat design and bright colors.
The icons are built in PSD and PNG formats.
You can use these icons without incurring any cost as these are allowed for free downloads.