30/09/2013 Posted in
Icons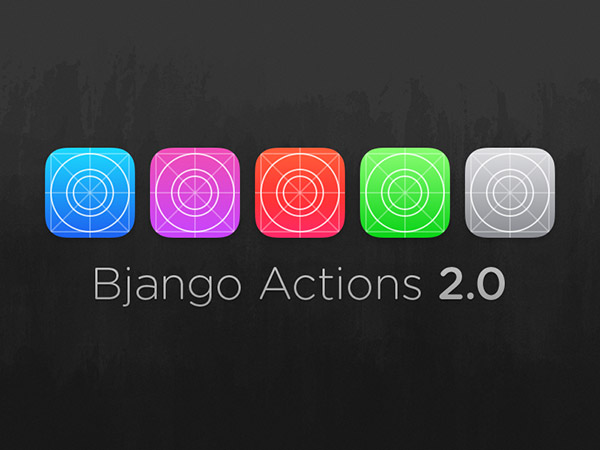 iOS is probably one of the most stylish and innovative platforms offered by any mobile manufacturing company in the world. Creating applications for such a platform often proves to be a challenging and overwhelming task. Designers are aware of the competition they face as well as the problem of redundancy of designs. Coupled with all these is the pressure to break free of the conventional designing trends and thinking something out of the box. Well, it is just too much to take in one blow, so the best way out is seek some professional inspiration and that is what our team provides.
Designmodo is proud to present the all new Bjango Actions 2.0 for iOS7 (PSDs + Actions) that can be downloaded for free and used for commercial as well as personal design projects. This designing kit can be one of the best that you had for a long time as it contains some of the essential elements required for creating iOS based application designs. It is known to all that only high quality designs are suitable of the iOS7 and to complement the designing elements.
Here are some of the features of Bjango Actions 2.0 for iOS7 (PSDs + Actions):
Contains some of the stunning designing elements for iOS7
Can be easily integrated into an existing designs
The PSDs are fully editable and offers the flexibility required for designing
It is absolutely free and can be downloaded anywhere
Highly compatible with a variety of designing projects for iOS7.