12/09/2012 Posted in
Icons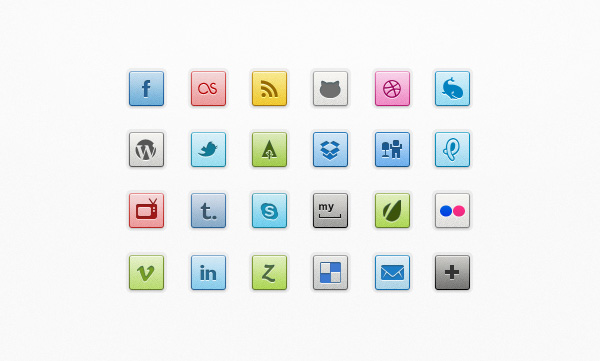 As the name suggests, super social media icons help in bookmarking and sharing the contents of various popular social media sites and this has made these wonderfully crafted colorful icons an almost obvious feature of the modern websites.
Such is the popularity and importance of these icons that these are never overlooked by the users even if they have any propensity of overlooking any other feature of a website. In fact, these icons are the first to catch the attention of the visitor as and when a website is reached.
Various types of social Media Icons
Some of the most commonly used types of super social media icons are chalked down below:
Star Icon sets
These are tiny bright colored star shaped icons which are too predictable in look and shape but  provide a glistening effect to the page. The 3D effect of these icons is more than enough to provide a 'popping up' effect and attracts the attention of the visitors quite easily.
Mini Iconpack
These are almost identical to star icon sets with the only difference being in shape and size. These are small icons which are ideal to be used in mobiles and iPhones, particularly when all the modern variants of mobiles and iPhones are compatible with almost all the social media sites.
These icons are proof of ultimate innovations from the designers' end and provides a fantastic look to the  social media sites that attract more traffic.