12/09/2012 Posted in
Icons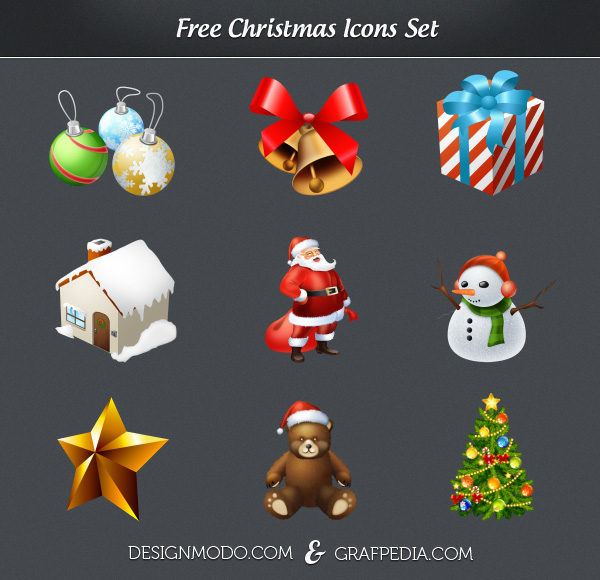 When Christmas knocks the door, designers grow a knack of decorating and designing websites to lure customers who are in a real festive mood.
Responding to the occasion and the strategy, designers have come up with Christmas Icons Set. This is set of attractive icons that are available in various sizes and shapes are in PNG format.
What makes these icons so special?
The Icons are designed is such a way that the Bloggers and the owners of the Websites are able to use these beautiful Christmas Icons on the blogs & websites respectively during Christmas time and provide a fresh enduring look to their blogs and website, much in tune with festive season.
All these icons are designed with the assistance from as many as 130 top most Photoshop tutorials (with each constituting a good number of psd or shotoshop documents) and a wide variety of VIP collection that includes in excess of 70.000 graphic resources like icons, actions, brushes, patterns, textures, vectors, stock photos and so on. Hence, all these provide an undisputable advantage to advantage to the users who using Christmas icons set so as to design their icons.
Technically speaking, these Christmas icons are made available  in various sizes & formats, that include ICO, GIF, PNG, and BMP formats, 8 bit & 32 bit color texture, Normal, Hot as well as Disabled states and in sizes that range from 16×16 pixels to 256×256 pixels