12/09/2012 Posted in
Icons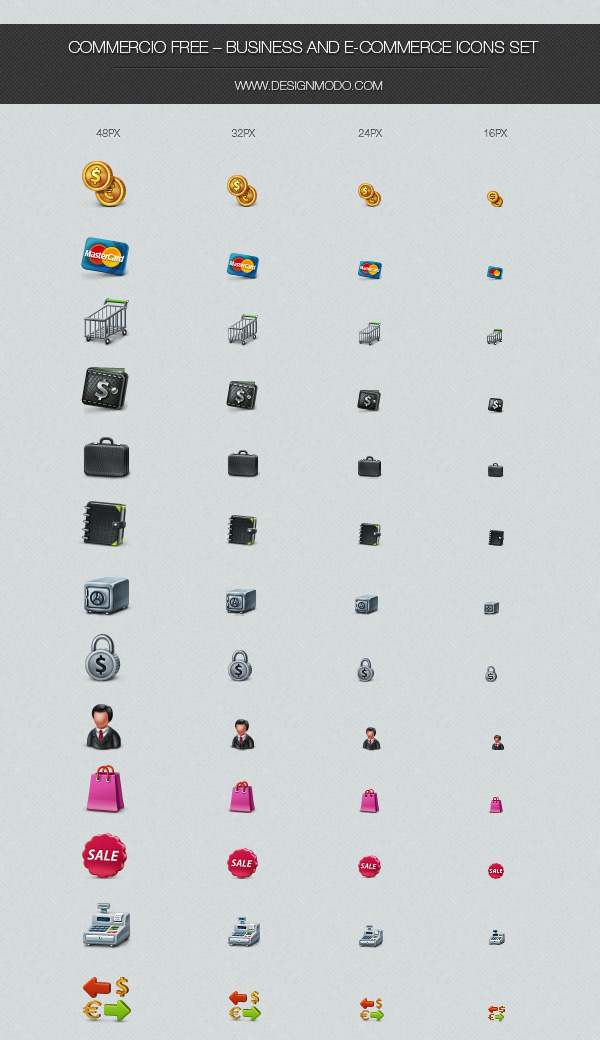 Now-a-days, millions of people all over the world are shopping online, leading to launch of thousands of websites to market various products and services to prospective clients or customers. Though there are various professional tools available for your websites to enhance the sales, icons play an essential role for the successful completion of any web related project.
There are more than thousands of Business and e-Commerce Icons sets available on the internet and it is quite crucial to choose the right one that suits your website requirements.
There are several inspirational and professional icon sets online which can be extremely useful for the web design professionals and also check out if the icons are self-explanatory and that has simple and plain text that can be easily understood by all viewers. The free business and e-Commerce Icons sets available online can be easily downloaded on your desktop and you can incorporate them in your web designing after checking the disclaimers.
Features of good business and e-Commerce Icons sets
Should possess good font and light textures
Easily navigable
Simple and iconic
Good clarity
Must convey the intention of your site
Clear and Visible Typography
Minimal amount of graphical elements
Effective icons
Make sure to choose icons that look simple and elegant so that it offers a professional look to your entire business website.