12/09/2012 Posted in
Icons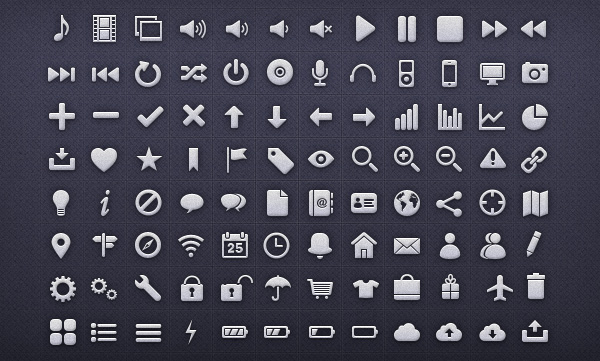 Nowadays, we see that lots of icons are used as an interface in both web designs as well as mobile applications. If you are building any website or mobile application, explore the ready-made icon packs such as Lovelicon Set (PSD/ PNG) that are available online.
The reason behind this is that icons are eye-catchy and if properly integrated into the layout, these can lead to excellent user engagement. There are other benefits also. The icons need comparatively less space to fit in, but offer great functionality. If you don't have time to create additional texts, you can simply use the small icons to serve the desired purpose. Owing to these factors, the popularity of icon sets is sky-rocketing.
The set contains 96 vectorized icons in black and white combination with stylish shapes. Since the icons are fully layered and based on PSD/ PNG format, you can edit or resize these to match your site design criteria.
Features of Lovelicon Set (PSD/ PNG)
This new icon set is loaded with amazing features, as stated below:
The icons can be used in both web and mobile applications.
The icon set is designed in PSD and PNG format, rendering customization easy.
It contains 96 styled icons in black and white combination.
The icons are layered and vectorized.
Icons can be used to indicate various controls such as rewind, play, pause, stop, battery status, etc.
You can use these icons for both personal and commercial purposes.