11/09/2012 Posted in
Icons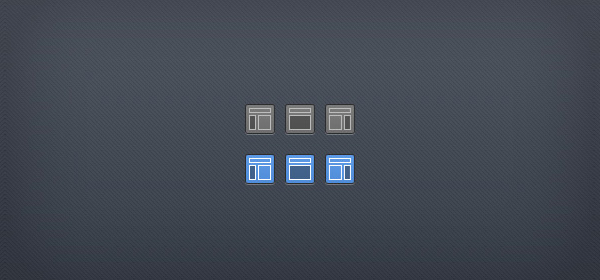 Web layout buttons are required for two main reasons – 1) to offer better functionality and, 2) to save time. These buttons are an excellent source of creativity as these help draw visitors and huge traffic to your web property.
Some designers do not realize the importance of these buttons in their websites and as a result, ignore their designs and functionality entirely. However the truth is that without these buttons navigating through any website is impossible because these help users to move from one page and section to another and to perform their desired tasks. Therefore, special attention must be given when it comes to designing the layout buttons.
Why Use Web Layout Buttons?
Using these call-to-action buttons is recommended for various reasons, as stated below:
These buttons can be used to call a variety of actions such as 'home', 'back', 'forward', etc.
These buttons are easily editable and customizable because of their PSD format.
These can be downloaded online for use to reduce your designing time and pressure.
Nowadays, readily available layout buttons created in PSD format are widely used as these offer great choices as well as save lots of time of the designers, who otherwise are required to create them on their own. If you are also running short of time or need to focus on the other elements of your project, consider taking help of the already deigned web layout buttons.