08/10/2013 Posted in
Icons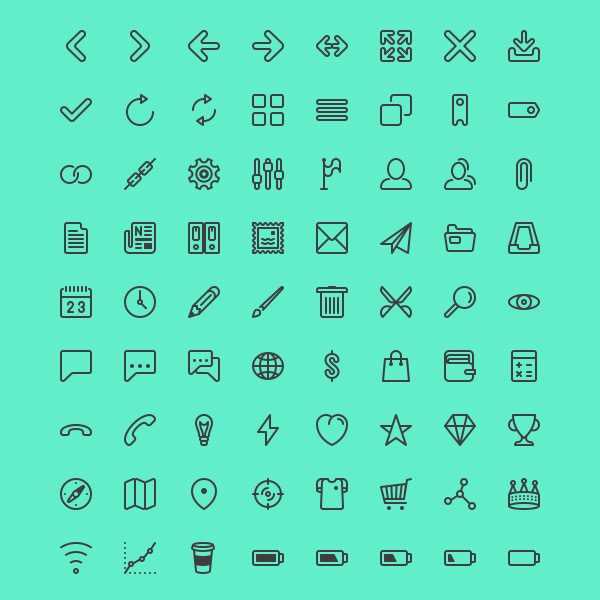 UI sets form an important part of every website and application design projects. Designers from all over the world are creating something new for their projects and they often need inspiration when it comes to creating fresh designs. Icon sets have a very important role to play for creating the perfect sync with other design components. Design components like Line Icon set UI serves as a perfect tool for providing world-class website and application designs.
Line Icon Set UI has been specifically designed to cater to the growing demand for simple yet powerful designs. This icon set is sure to inspire some creative web designs as well as online application designs. The Lion Icon Set UI comprises of a set of advanced icons that are now used for creating the designs for applications and websites. The icon set is available in the form of PNG as well as PSD. You can always make changes to the design and tweak the icons according to your design needs.
The Lion Icon Set UI is available for free download and you do not need to pay anything for using this incredibly inspiring set of icons. The icon set can be used or both commercial as well as personal projects.
Given below are some of the most attractive features for the Line Icon Set UI:
Highly flexible as both PNG and PSD formats are available
Layered designing helps the designers in making changes easily
Absolutely free download