05/10/2012 Posted in
Icons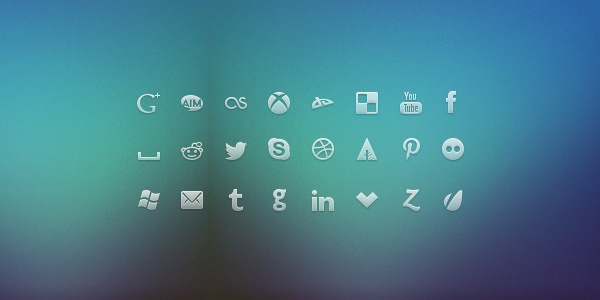 Icons are one of the widely used graphical user interface (GUI) elements in websites. These occupy less space, but generate maximum output. Another factor is that a large number of icons do not require any text in them, which again means less work. Icons are also beneficial in linking one site to the other without making navigation a complex task for its users. After seeing these factors, you may also want to incorporate these into your design. If you want to have an experience of all these, then opt for Glyph Social Network Icons.
These are attractive and stylish. The best part of these icons is that they are compact, but have the ability to draw maximum user attention. Don't worry if you are trying to figure out its price. The kit is absolutely free. You can download it from the internet hassle-free.
Why Use Glyph Social Network Icons?
You can consider including any of the icons from this set in your website layout for several reasons, as stated below:
These icons are a perfect fit for coming-soon themes.
The icons are vectorized. Hence, you can edit these without any difficulty.
The set contains icons for a vast range of popular social media sites such as Twitter, Google, Forrst, Dribble, Pinterest, Reddit, Xbox and so on.
These icons are created in PSD format.
You can use these icons for free.