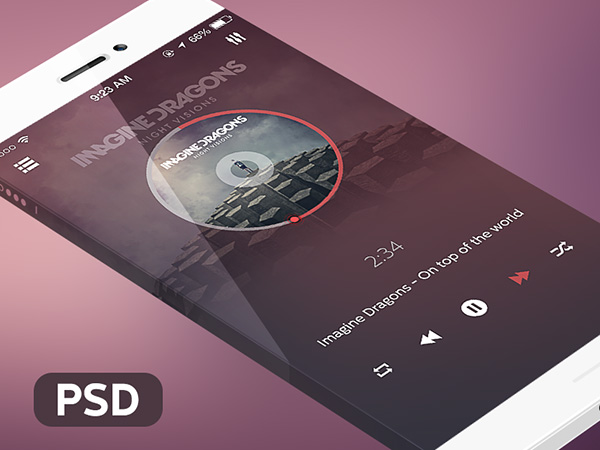 Music players are a common feature that is added to most of the multimedia websites and the design needs very attractive or else the entire design gets marred. Designers can get really creative with the music players. We too have launched many music players in the past but nothing matches this one.
This music player is an ode to the all the recent music players in the market and presents a great way to listen to audio online. We have tried to follow the recent designing trends while adding a dash of our own designing prowess to create this music player. It is essential to include a music player that not only plays music but does that in style. Our music player is a pure blend of sleek designing and functionality!
The music player can be downloaded in the PSD format and can be used for both commercial as well as non-commercial designing projects. If you are designer looking to break free of the regular designing trends then this music player is the one to opt for. The size and other elements of the design can be adjusted to suit a variety of designing needs.
Music players have never looked sleek and stylish and when you use it on your website, it would blend with the design layout as if it has always been a part of your design. Go ahead and download a music player that loads a punch with every note it plays!