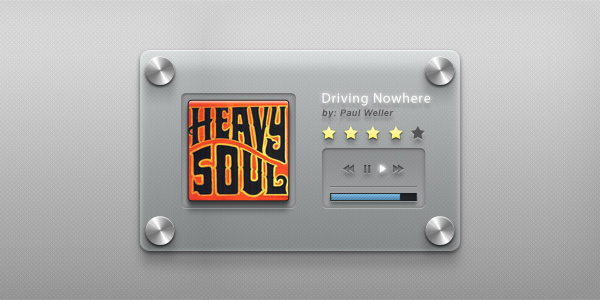 In most websites and blogs, web designers tend to use attractive widgets or controls with the purpose to draw a flock of visitors. Their intention is to offer something unique through their websites so that the visitors become a regular user of their product/ services. In this endeavor, they create their platforms with music players.
Music players add to the beauty and utility of a website by giving it a functional jukebox. Adding a music player has become a common practice today and is likely to be in trend in near future also. Since a music player can generate for you lots of business by sign ups on the site, you can also consider using one. There are different types of music players available online. 
Why Use Glass Music Player?
No doubt that the internet contains a vast collection of music players to be included in the websites. However the one that is remarkable of all is the Glass player. It's a state-of-the-art product and is recommended for several reasons.
It is designed with fine details and shadow work, which are rarely seen in these types of products.
It consists of amazing vector shapes and layers.
It is built on PSD format, which makes customization very easy.
Glass Music Player is very effective and easy to embed in the website. Its designs and features are attractive. You are sure to enjoy its functionalities as much as your users will do once it is placed on your website.