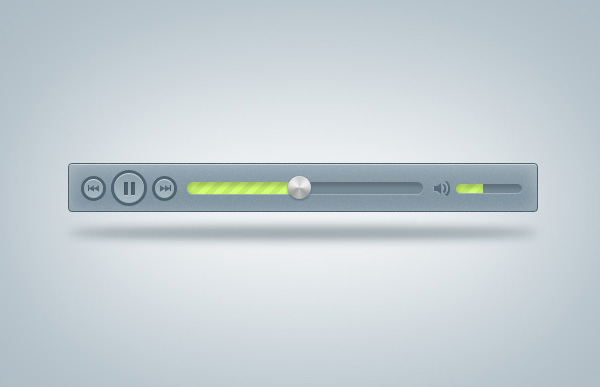 Every website design has its own requirements and if these are not taken care of properly, the site may fail to attract the targeted group of audiences to itself. At present, one Mp3 player variety is quite popular and it's Blue Mp3 Player (PSD). In order to avoid this situation, you need to analyze your project from every angle so that there is no scope for any loopholes.
This will help you in choosing accurate design and user interface (UI) elements for your website. For instance, if you are building a music website, you need to make sure that it features a nice look and an effective music player. Otherwise, the whole purpose of creating such site may go waste. Don't worry if you have less time to create a suitable music player for your website design. 
Blue Mp3 Player (PSD) can become an essential part of your music based website or blog that specializes in Mp3 players. It can help you arrange your music samples in an appropriate way. Its amazing skin color and simple functionality are an added advantage.
Why Use Blue Mp3 Player (PSD)?
You can use this beautiful Mp3 player in your design for several reasons, as mentioned below:
This Mp3 player has a soothing blue color.
It is provided with all the basic controls of a player and its functions are also quite simple.
Since it is built in PSD format, there will not be any download issue.