12/09/2012 Posted in
Menus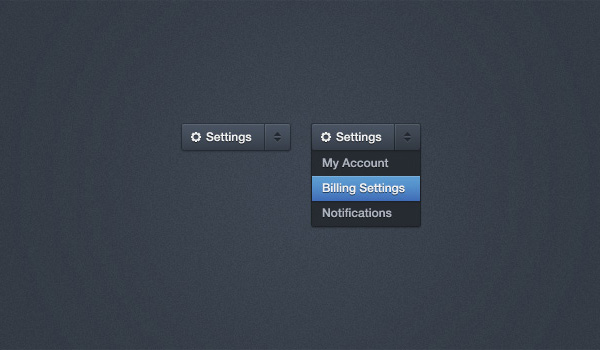 The Mini Drop-Down Menu is an element or option that helps the visitors to navigate easily throughout the entire pages of a website and also minimizes the screen space by displaying the items in a categorized pattern. There are varieties of designs available on the internet and it is essential to choose the right design that makes your website more user-friendly.
An intuitive and an organized navigation would always attract the visitor's attention and the drop-down menus are one of the most important web designing elements used by most of the web designers and developers which play a major role in organizing the contents of the website.
A dropdown bar usually consists of vertical menu, horizontal menu, transitions and links and adding them to your site could be one of the flexible ways to search for information or data. You can also customize the menu bars according to your requirements and using this element could be one of the most effective ways to present your website links to the visitors.
Benefits of Mini Drop-Down Menu
Allows the visitors of your website to find exactly what they want and would offer a better browsing experience.
Using this element, the information will not be cluttered on your site and would give an organized look and appearance.
Easily customizable as well as consumes very minimal space on your site making it look more attractive and organized.