25/08/2013 Posted in
Menus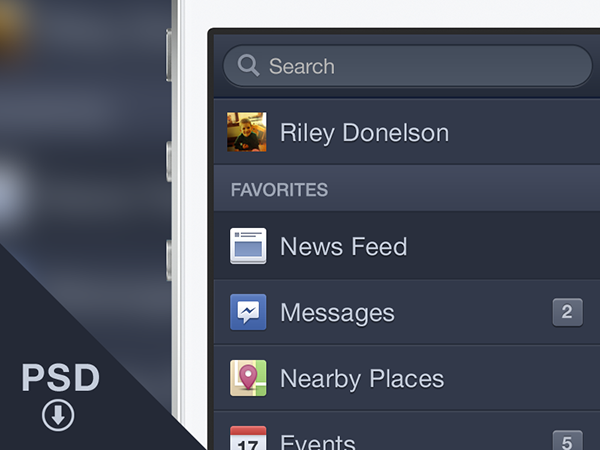 Facebook is by far the best thing that could have happened to the internet users around the world. The rising popularity of facebook has given rise to a number of applications that are launched on facebook. All popular mobile device now provide Facebook application thus, there is a constant need for designers who would like to add a new facebook design for the mobile devices. Keeping with this trend iOS too offers facebook and this is the reason many designers are trying out their hands in developing new styles and designs to the existing facebook application on iOS.
We are pleased to announce the Facebook iOS menu exclusively designed to cater to the designing needs of iOS facebook application developers. If you are wondering as to how much this design costs then let me remind you that you would not have to pay a single penny for the download. Yes, it is absolutely Free! We are here to help all designers create some premium designs; hence, this new offer.
Facebook iOS Menu design is the latest in the line of our designs that would serve the iOS designing community. The design comes loaded with the stylish icons and attractive grey color that would give your design a completely fresh look and feel. If you are freelance designer or are working on a creative project that involves the creation of Facebook iOS menu then this could be the best thing that you can avail to give your project a head start.