12/09/2012 Posted in
Menus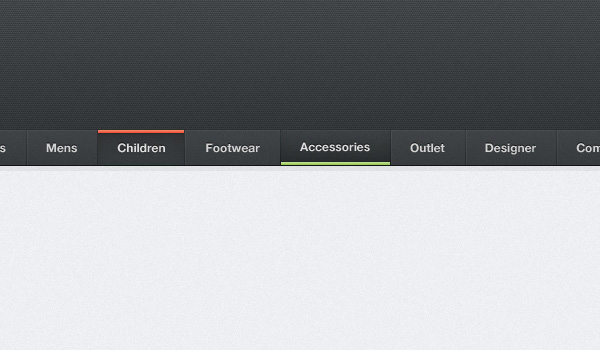 While designing a website, Navigation plays an essential role as it helps to organize or display the contents of your site making it more simple and user-friendly. The Dark Navigation Menu is a good layered with easy customizable options, which can adapt to any type of color scheme or background.
A good navigation menu bar makes your site more effective and functional. When you use this menu, your site looks visually interesting and appealing and offers a good browsing experience to the visitors. At the same time, make sure not to include too many graphical contents in the menu bar that can easily distract a customer.
Make sure the navigation menu bar that you choose must impress the visitors at the very first sight and must pull them to view the various pages of your site. A good navigation menu can definitely increase the traffic to your site and helps to achieve the purpose of creating your website.
Benefits of Dark Navigation Menu
This menu allows the customers to get an easy access of all the contents of your website in an organized manner.
Makes the visitors access the necessary information in your website without going through various tabs or keys.
Makes your site user-friendly and reliable and improves enormous traffic.
Helps the users to navigate through multiple levels of your site in a customized manner.
With a good navigation menu, you can avoid inserting loads of pages in your website.