12/09/2012 Posted in
Menus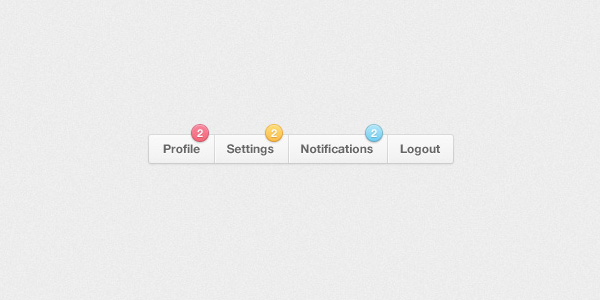 Icons, buttons, menus, ribbons and other such user interface elements are used in web design to add to its beauty and functionality. The better these are used, the more traffic these are capable of generating. And since gaining traffic is the main aim of all the websites, no one can ignore the importance of these graphic based user interface elements.
In recent times, the types and variety of these user interface elements have increased to a great extent. The reason behind this is that these elements are in huge demand in the market. Seeing the demand, a number of websites have started offering ready-made elements for commercial and personal use in the web designs. One of the examples of this is the Menu Notification Badges (PSD).
These are incorporated in designs because these have the ability to draw users' attention with ease. You can use the variety of this element in your website for different purposes such as for price display and special announcements. In addition, you can also use these badges as call-to-action buttons.
Why Use Menu Notification Badges (PSD)?
Like any other graphical user interface elements, these types of badges are also easy-to-use. By adding these to your design, you can improve the look and functionality of your website as well as user's navigation experience. In addition, these are recommended for several other reasons also. These are:
These are created in PSD format, which means you can edit these hassle-free.
These elements can easily drive users to take a particular action such as checking their messages or inbox notifications.
These come in three color combinations.