12/09/2012 Posted in
Menus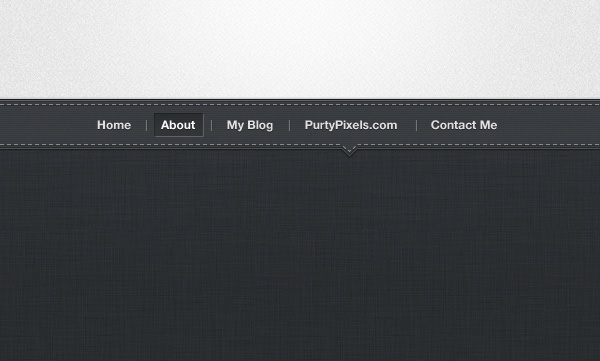 While creating a web-project, the main task of any web designer is that he should make his or her users' navigation experience easy and fun. You can check online resources where a great collection of drop-down menus is available for free use and the one that is doing quite well of all is Stitched Menu Navigation PSD.
For this, he requires to select all the graphic user interface (GUI) elements with care. Some of the most commonly used elements that can influence the visitors' participation/ engagement on the site are buttons, tags, icons and menus. Of these, menus are quite popular though. As a designer, you can play with different styles of menus to increase the appearance and functionality of your website.
The choices are unlimited. However, the one style that is usually incorporated into most web designs is a drop-down menu list.  A drop-down menu not only enhances the functionality of a website, but also makes it look clean, neat and easy-to-browse. 
Why Use Stitched Menu Navigation PSD?
There are many reasons as to why you are recommended to use this well-designed menu bar in your website. These include:
It's a high-end menu bar with amazing stitched texture.
It is created in PSD format so that you can edit it to match your website's theme and mood.
It is available in eye-catchy black theme for use.
Its design and look is very simple, but attractive.