06/09/2013 Posted in
Icons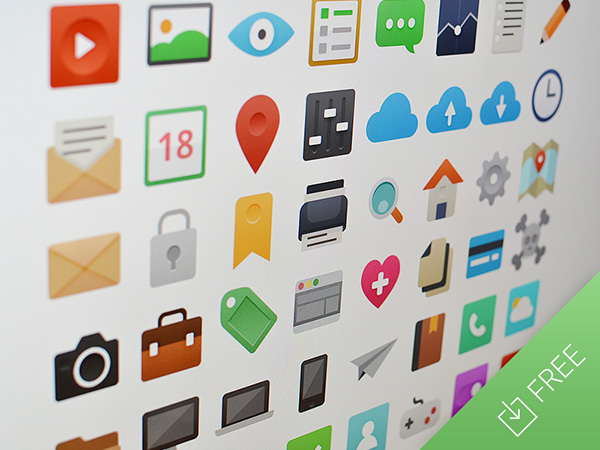 Website designers are using the elements of flat design quite often because the flat style of designing is in vogue nowadays. Icons created with flat designing style are also being put to good use. We too are offering a huge collection of amazing icons created using the flat style. Flat icon set offered by us are a continuation of the UI kits that we released earlier (Square UI and Flat UI).
The flat icon set that we are offering have been created by our designing team that loves designing something new and creative for you. We have taken up the flat designing style to create icons that are not only attractive but also usable with any website design. Designer who follow our website has been requesting us for the flat icons and we have just answered their request with the all new pack of flat icons.
The flat icon set is available in PNG and PSD formats. You can use them for both your commercial as well as non-commercial projects. Your customers will love the icons if you are using the flat icon set for their commercial websites. So you can now download he flat icon set for free and use it for your creative website designs.