09/03/2013 Posted in
Icons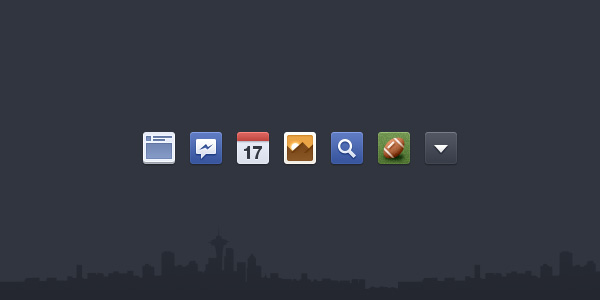 Information is the most important knowledge highway in our lifestyle today. Newfeed empower us to gain more and more diversified information from all across the web. Today most of the websites and portals provide Newsfeed to users to keep them updated of what happening around us and what others are doing. Social networks like Facebook and Twitter have given us new life, new energy. We now desire more. We wish to be updated than ever before.
Websites and portals now wish to provide Facebook Newsfeed on their platforms for their users. They wish that their users remained hooked to Facebook Newsfeed while surfing on their platform. Hence, web designers need Facebook Newfeed Icons to add on to their website or portal.
Here we proudly offer our Facebook Newsfeed Icons that are stunningly beautiful and at the same time perfect. These PSD Facebok Newfeed Icons are the best option available across the net. You can simply add this Facebook Newsfeed Icons on your website or portal and woo your visitors with something more and something that they would love to use.
Key Features of Facebook Newsfeed Icons
Exclusively Designed
It can be used with any type of website/portal
Stylish and elegant
Useful Utility product
Highly loved by all and appreciated by web tool critics
Facebook Newsfeed Icons are the right choice for your website/ portal. Use it according to your demand. Offer your visitors with something they could only dream. Be a winner.
Get your own Facebook Newsfeed Icons and witness success.