16/09/2012 Posted in
Misc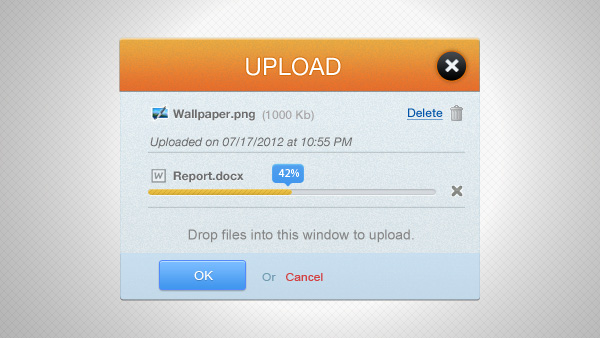 Every website is created with a purpose either for selling products/ services or sharing information. Besides, some interesting choices are also there to explore among these, such as Upload Interface PSD. Based on these aims, you have to select an accurate design and element for your website so that users find it interesting to engage in. If time permits, you can think of creating most of these elements on your own. Otherwise, it's better to look for readymade user interface (UI) templates.
These already made templates are preferred most because these are both time as well as money saving. In addition, these give you an extra space to focus on the most crucial parts of designing. The variety of these elements available in the online market is noteworthy as it includes menus, buttons, tags, ribbons, sliders and so on. 
No matter whether you are a highly trained technical person or not, you can include this file in your designing project with ease.
Why Use Upload Interface PSD?
There are many reasons for which you are advised to include this template in your web designs. These are given in points below:
This interface is extensive and attractive by looks.
This element can clearly indicate the status of a file that is being transferred to the site.
The template features delete icons, progress bar/ percentage, file listing and cancel button in addition to a few basic instructions on the ways to use this tool.