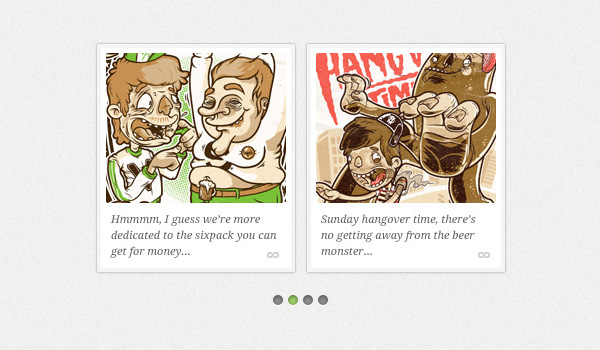 Good web designing elements make a website more attractive and interesting and the thumbnails, graphics, and images play a major role in enhancing the overall appearance of a site. In simple words, the thumbnails are tiny part of an overall image. The search engine rankings are improved and the visual contents of your website gets completely optimized using such graphical interface elements. Simple Thumbnail Carousel offer a good visualization of the various images or items in a website and when you choose an item in the circular display, it is displayed in front to get a clear image about the content.
The unique design of the thumbnails offer a well layered or well grouped display of images that can be quite easy to use and make your website stand out. The thumbnails need to be appropriately used to offer a great browsing experience to the visitors.
Uses of Simple Thumbnail Carousel
The element gives a neat look to the entire layout of your site and the thumbnails helps to showcase or organize your contents in an excellent manner.
It can make your website more user-friendly and can also enhance the functionality of your site.
Picking the right thumbnail for your site could make your site look interesting and attractive among the users.
This element can greatly reduce the weight of an image or content and can avoid the delaying of loading a page.