12/09/2012 Posted in
Misc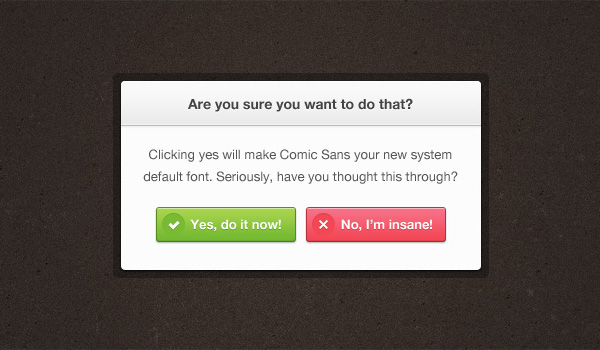 To make a website design interactive and intuitive, different types of user interface (UI) elements are used in it. Nowadays, a good collection of pre-designed modal windows is available online for free downloads and Popup Modal Window (PSD) is the finest example of this.
These include menus, buttons, ribbons, tags, check boxes, etc. In addition to these, many websites also feature modal windows. This element is specifically incorporated into designs to draw user's attention and to help them interact with the site. If you want, you can also include this element in your website application to ensure a better navigation experience for your users. A modal window will enable your user to get back to the previous state by interacting with the object in place.  You can apply this window to login forms, download pages or to display photos or comments.
Why Use Popup Modal Window (PSD)?
You can try out this element for many reasons. These are:
This popup window is simple and sweet in looks.
It is apt for displaying short confirmation messages.
The window has two buttons colored in green and red containing 'yes' and 'no' texts, respectively.
Since this element is designed in PSD, you can edit it according to your requirements.