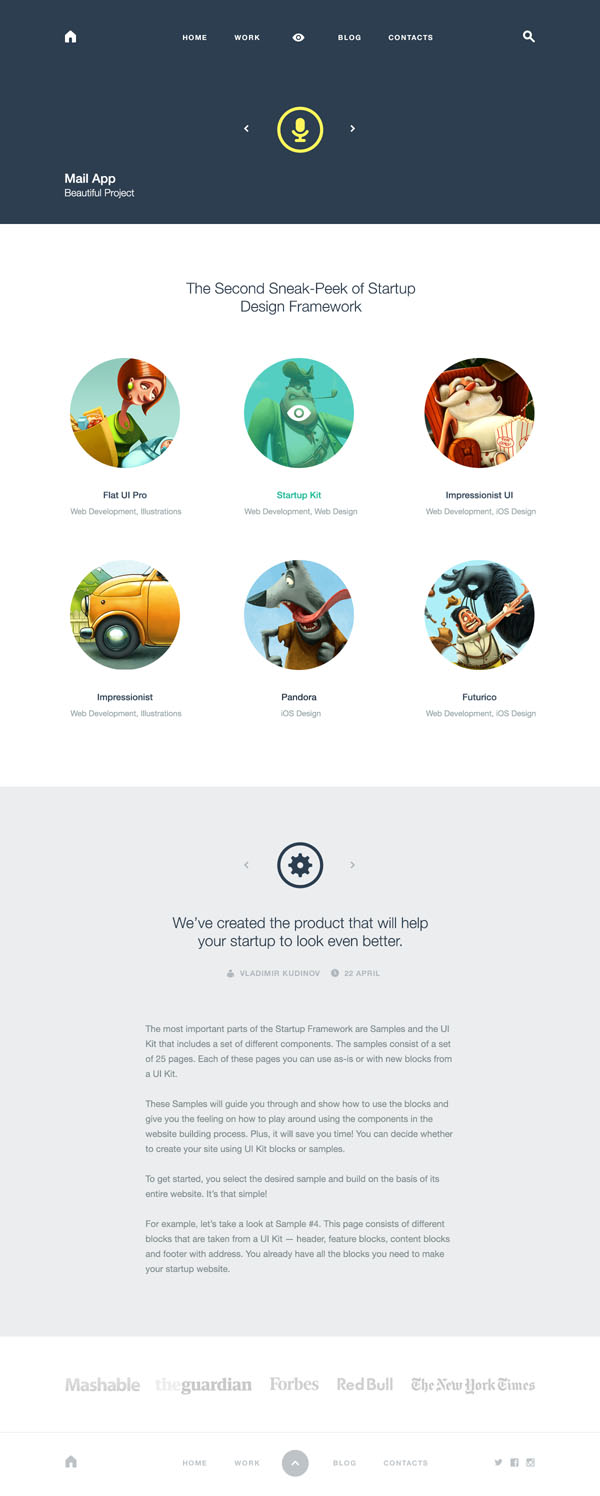 Sometimes in order to start selling your goods you don't require a huge feature-rich eCommerce website, and in the first place, this concerns those who are only novice vendors or those who want to introduce a brand new product. They both need to test the waters and small yet effective website is an excellent match for such purposes. This tiny retail website template understands exactly what is required since it's primarily targeted at such audience.
As it's expected, the template screams out simplicity and minimalism on all fronts, and this definitely plays only into the hands. The template comprises nothing more. And this is a quite brilliant solution because you skillfully avoid visual clutter and get right to the point.
The template consists of 2 individual slides that effectively complement each other. Thus the first layout can serve as a short introduction to your company, offered services or proposed product, while the second one is aimed to draw users' attention by providing a special offer, aka substantial discounts, or giveaways. Moreover, since slides follow each other horizontally, you can easily implement the powerful swipe technique for making a user experience on touch screen devices more comfort and pleasant. The template is so well-thought-out that it works great by itself, including numerous beneficial features such as:
Retail Website Template Features
the modern, contrasting, eye-catching colors;
the perfectly formatted layout;
the easy-to-use sign up form;
the interaction via popular social media accounts;
the fast loading speed;
Taking up as fewer server resources as possible, this minimal flat-inspired retail website template not only can refine and improve your advertising company but also become an instrument for saving time and money.