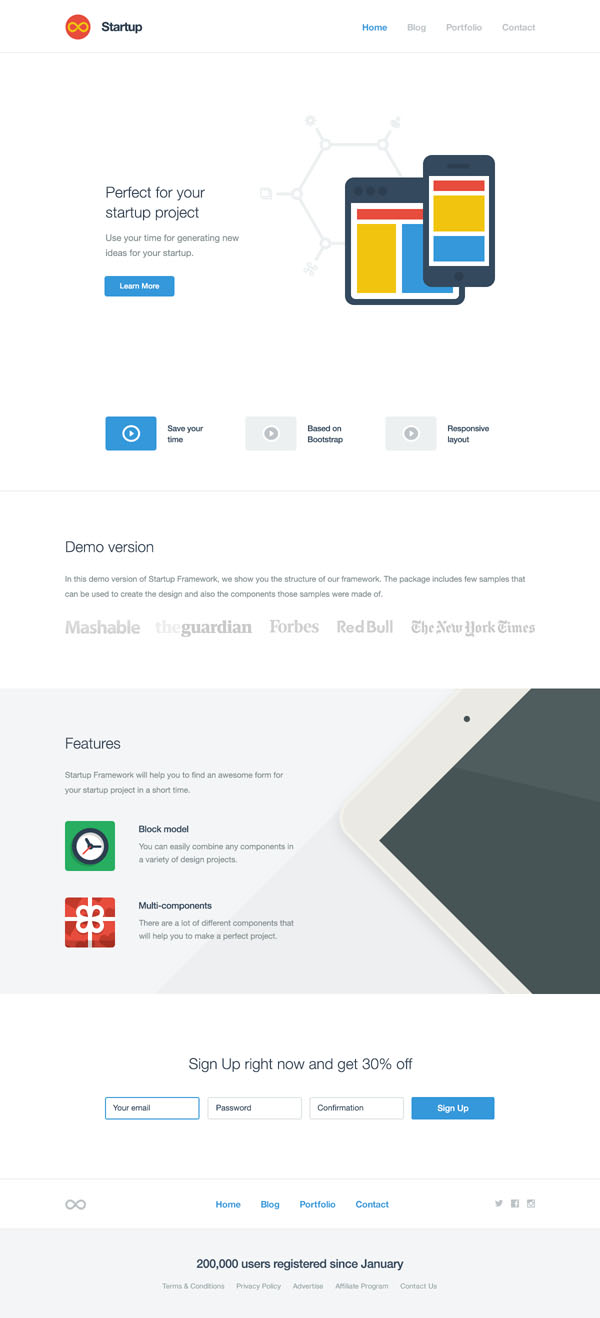 Tech websites simply surround us. This direction falls into multiple categories starting from websites featuring high-tech devices and ending up with various mobile application websites. Technology and internet are inextricably related; majority of tech-oriented goods have its own online showroom. And if you are one of them you should definitely acquire a website.
Our innovative technology website template has a fancy look that is spiced up by a harmonious vibe. Being quite complex and perfectly balanced, it has everything you need. There are numerous content blocks and visually-appealing widgets that effectively take into account people's short attention span, and as a result, force them to stay as long as possible. The template focuses mainly on content, utilizing various visual approaches to make it look attention-grabbing; though it has an UX centered design, mainly because the web designer ably put together elementary graphics and text, effectively contributing to user experience. Moreover an adaptive grid – that underlies the template – intensifies readability characteristics, providing a proper responsive behavior.
There are lots of sections that can be used for various purposes. It is a fully stocked website that comprises slider with a conspicuous spot for witty slogan and "clickable" CTA button, crisp contact form, photo-based area and a lot of free space for placing your content.
Technology Website Template Features
Our technology website template offers you plenty of benefits that are achieved due to:
modern flat colors;
crisp UI elements;
responsive interface;
handy patterns of interaction;
prioritized content;
reinforced visual aspect.