13/09/2012 Posted in
Misc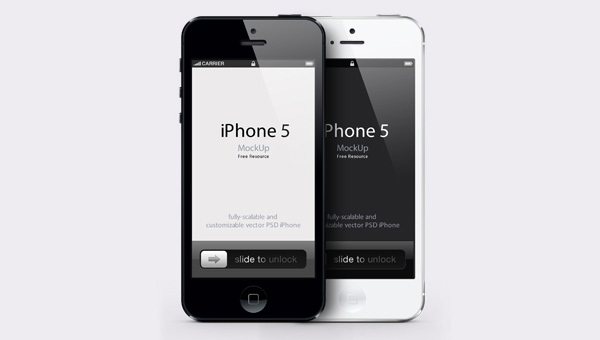 Almost for many months, the launch of remarkable Apple iPhone 5 was the most awaited and finally it has been released. With dynamic and brilliant features, iPhone has become an integral part of most of our day-to-day lives. iPhone 5 is the latest new series that has been launched with more exciting features and display screens. The iPhone 5 Psd Vector Mockup designs have contributed greatly to the apps development. The design templates available in the internet can easily show the iOS app or the iPhone 5 apps in a smart way. The Psd files available online are scalable and can be downloaded for free.
Many designers are truly inspired and stunned by the free psd files offered for iPhone 5. Though the software applications cost much for iPhone 5, there are several free mockup templates available online for fulfilling the requirements of the web users. The Mockup templates help the web designers to choose the right colors, images and the typography for their web designs.
Uses of iPhone 5 Psd Vector Mockup designs
To make your website more presentable and attractive, the mockup designs are available in white and black colours on both sides of the phone.
The iPhone templates can also be used for designing the draft works.
With the development of iOS apps, the templates offer excellent business opportunities to your websites.