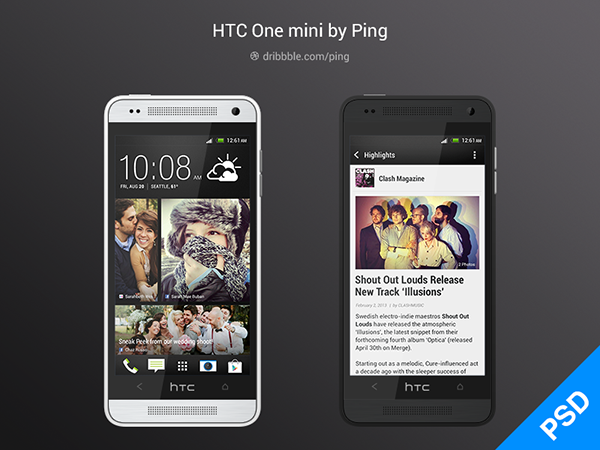 HTC One Mini PSD is probably one of the most popular and efficient android phone set in the world. With over a million sales in the very first week of its release, it surely enjoyed a great run. Mobile application developers for Android platform wanted to provide some real good applications that could be run on it. This is the reason they started designing the mobile interfaces that would make the application designing and advertising a breeze.
We are introducing the HTC One Mini PSD design to aid the Android application development process. You would be able to download the free PSD that has been specially designed with the Shape Layers. Thus, you would be able to tweak the designs according to your designing needs and creative requirements.
The HTC One Mini PSD design is the latest in the line of designs that we have been releasing for the past few months. If you are ready to work on designs that would present your HTC one Mini in the right way then there can't be anything better than the PSD design. Since this is completely free of cost so you do not even have to worry about the associated cost. If you are just a beginner then you would find the psd to be really effective in teaching you how to create compelling designs.