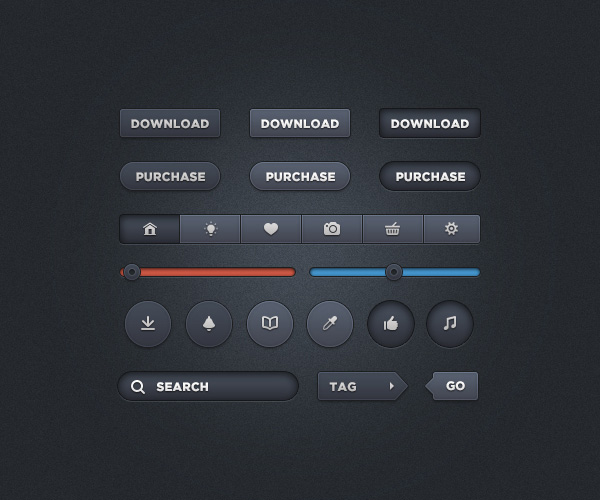 In this age of online entertainment, people love to entertain themselves by downloading different forms of entertainment and utilities. From simple online newspapers to story books, from science journals to available course certificates, from music to movies, from shopping to dating, every sort of entertainment is available online both for free download and purchase.
A website dealing with free download or selling premium copies of any entertainment should indeed be both highly gorgeous in design and content besides being user friendly. An easy to use interface will attract more visitors than a website having a complex interface.
This Dark UI – Free User Interface Kit is latest and armed with all advanced technological features for providing an excellent experience. It will make your website look gorgeous and tempt your visitors to come back repeatedly.
A simple look at this Dark UI – Free User Interface Kit will give you a strong impulse, to use it in your website. Just think about your visitors when they will look at this beautiful Dark UI – Free User Interface Kit.
It is simply exotic
It is grand in design
It is highly User friendly
It is tempting
It possess all advanced features
It enhances the elegance of any website
It is unparallel in design, features, compactness and utility
It has 3 Download and Purchase Buttons for better experience. The Search, Tag and Like Buttons enable the users with varied options and choice. The Home Button takes the user back to the Main Page directly from this very interface. It is great…