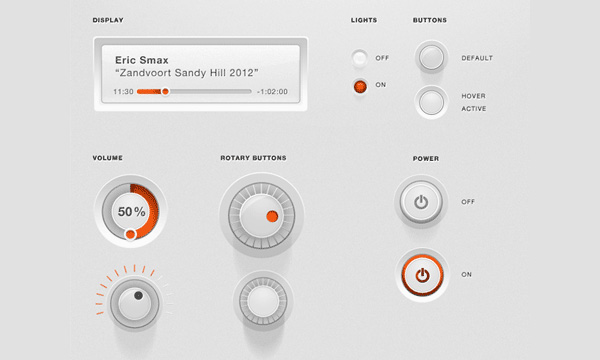 A successful website is one which has nice looks and excellent navigation features. And as a web designer and developer, you have to pay attention to both these aspects well. A fine example of such readymade elements is Simplistic UI Elements. For this, you need to study the theme and main purpose of your website first. Because, only this can give you an idea which look or element will be perfect for your website.
As far as UI elements are concerned, you must have seen that how modern websites are using these to add to their functionality as well as looks. If you want to succeed in this, you will also have to do something different. Although you can create a large number of UI elements on your own, it will be better to look for the readymade ones also. These are a good source of inspiration and can be downloaded from the internet.
Why Use Simplistic UI Elements?
There are many reasons due to which you can be recommended to use this kit in your next website theme. These are mentioned below:
This kit and all its elements are simple yet advanced.
In this kit, you will get an excellent variety of UI elements, ranging from Display, On/ Off Lights, Hover/ Active and Default Buttons, Rotary Buttons, and Volume to Off/On Power Button.
This kit is fully editable and well-designed.
You can use this kit in both personal as well as commercial projects.