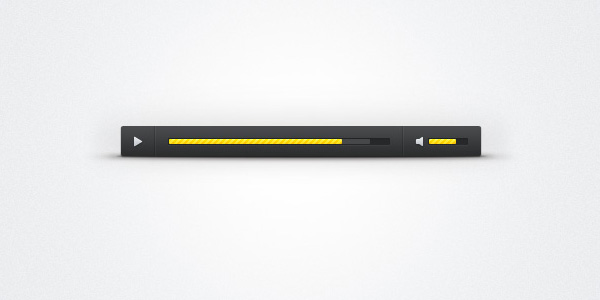 Creating a music application or website becomes much fun, especially if you have all the elements handy, such as a beautiful music player. It is a must for any music website or application to have a music player because it enables you to build a library of unlimited songs and arrange them under particular titles, artist's names and/ or dates, etc.
And if your music library or collection is well-maintained, users will find it easy to navigate through different categories and get automatically engaged with your application or website. If you have time, you can create it on your own and if not, then check out the online resources for free downloads. You can try out this one to enhance the look and feel of your website/ application.
Custom Audio Player Skin (PSD) comes in light and dark versions of colors and includes all the basic audio player controls along with fabulous designs.
Why Use Custom Audio Player Skin (PSD)?
A good skin choice is always recommended for an audio player as it not only enhances the look of the website/ application, but also adds to its functionality. And this audio player skin has every element in place to make a perfect match for your web design. The features include:
This custom skin is available in the shades of black and yellow.
It features progress bar, icons and other elements necessary for a smart player.
Since this custom skin is based on PSD format, you can easily edit and customize it to fulfill your purpose.