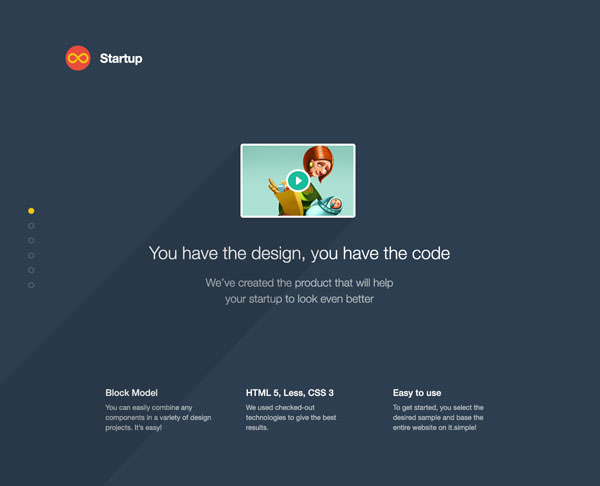 Corporate Website template is an excellent option for those who start their own business and want to find extra customers online. As all we know, find a proper niche for you business in web can be very beneficial, yet, as a rule, it causes lots of problems since you have to face a serious competition. But with a well-thought-out and comprehensive website your online presence will be certainly a worthy attention.
The designer wisely chooses neutral light coloring that is ably diluted by gentle green and soft black. The latter are used to put emphasis on specific areas, which are secondary. The image background on the top partially plays a supportive role for your company.
The corporate template naturally draws attention to 2 major parts. First one is a header that includes an introduction video, and clean and neat login form that all together makes an interaction between you and your potential clients transparent and simple. The second one is reserved for the pricing table – one of the fundamental and important aspects of any good corporate website that provides services. This component gives you an opportunity to briefly familiarize visitors with your services and prices in a quite pleasant way, making the website look clear and foolproof.
Corporate Website Template Features
In the end, we want to underline several key features that are inherent to this template, and are rather beneficial for such sphere:
an orderly and easy-to-scan layout;
an evident login form for regular customers;
a media player with instructional video for newcomers;
a relatively huge subscription panel for generating sign-ups;
a handy navigation system, that repeats twice;
and, of course, a neat and in-depth pricing table.