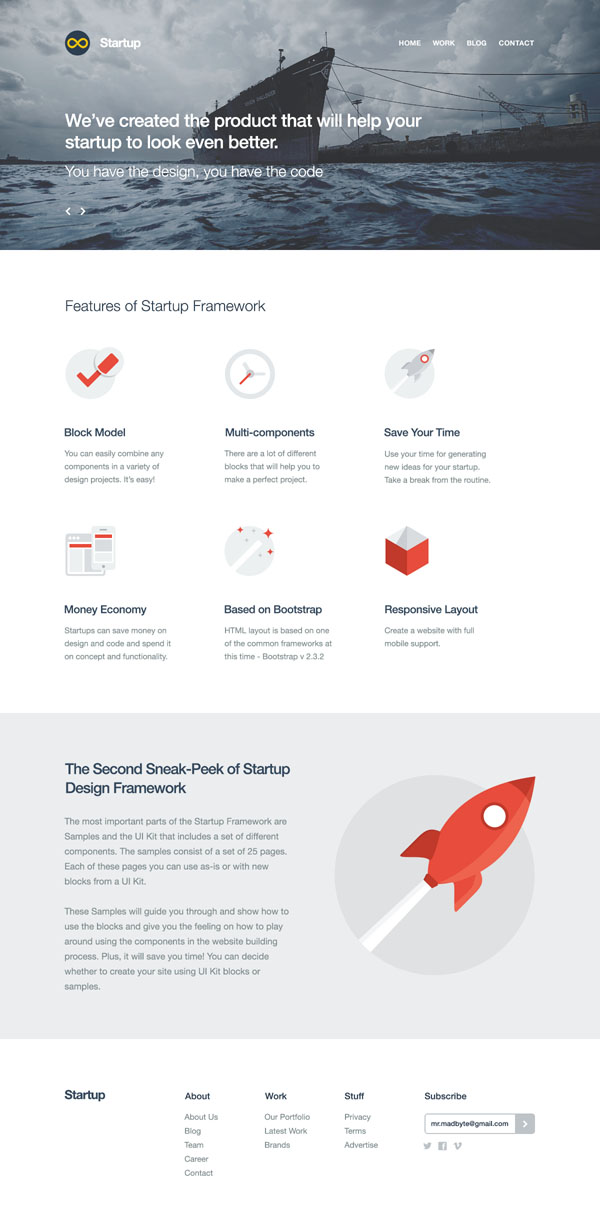 Education websites fall into two major categories. First one includes websites that are official online representative of real-life establishments such as schools, universities or colleges, and the second one comprises standalone websites that are dedicated to online learning. This sleek modern template is designed to satisfy the needs of both, though it is certainly more suitable for implementing the first direction.
The education website template looks absolutely nifty and well-balanced. It takes quite a fresh approach for attaining your goals, giving the website a contemporary and fancy appearance. It beautifully combines together common and specialized areas for better user experience. Thus as usual, the readers will firstly note a modest welcome message that is accompanied by navigation, small yet elegant sign in button that is definitely hard to miss due to its contrasting coloring, and of course, the logo that will unambiguously identify the institution. Next, there are several specific areas that are aimed to allow your visitors to become more acquainted with the foundation, easily getting to the core issues.
The web developer has also wisely included a detailed and intelligible map that effectively demonstrates the location. In addition, there are optional clean areas that can be easily adapted to specific blocks or to displaying additional data.
Education Website Template Features
After all, the education website template makes a connection between you and your teachers handy and effortless not only because of listed above pros but also thanks to:
the inviting coloring;
the unorthodox up-to-date layout;
the vivid twitter widget;
the fully functional footer;
the inbuilt responsive behavior;
and, must-have retina ready graphics.