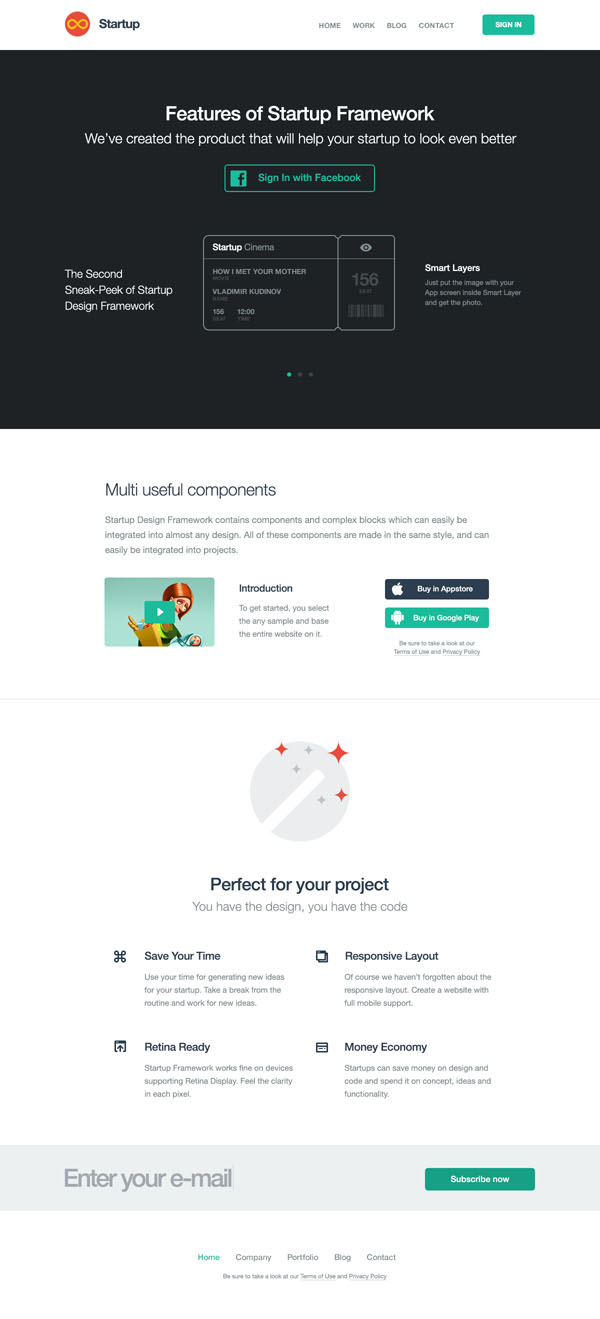 If you are looking for a minimal yet practical approach of attracting online audience to your application you should certainly leverage this well-kept one-page website template. Especially when its main goal is to provide users with a quick access to information.
The product presentation will take up only one page, making an engagement of potential customers a lot easier, simply by eliminating the need for endless browsing the website in a search of necessary data. Moreover, thanks to a sleek flat style and neutral coloring, your readers won't get lost in a riot of decorations.
The template is designed in such way that every section can be used for effective promotion. Thus the header is aimed to provide users with the introduction. The second part can be reserved for video and CTA buttons that should lead to respective markets. The third area is aimed to offer another dose of descriptive information. And that's not all; designer took care of making your online presentation as comprehensive as possible by adding other versatile sections and widgets. For example, there is a block that is wittingly equipped with a set of clean mobile app templates that can serve as a firm basis for displaying your favorite app screens. Generally speaking, this one-page application website template is:
One-page Website Template Features
stylish;
clean;
properly-organized;
well-balanced;
and, able to effectively portray the brand.
So, it has everything to drive conversions.