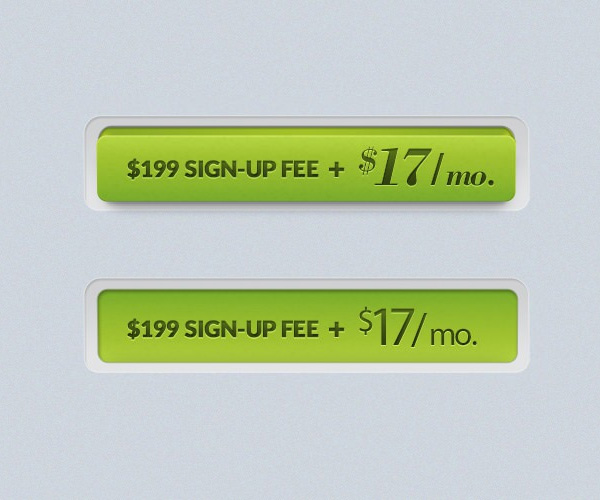 There are special buttons that can work independent apart from the tabs and menus and Big Green Button is a freebie that is downloadable for free of charge from online that looks eye-catching and awesome in your web projects.
When there is a tough competition in today's modern world of business, driving more traffic to a website is the one of the most important keys to successful e-commerce marketing. In any website, buttons play a crucial role in the navigation part though they are small-sized elements. There are numerous stunning and glossy buttons available in the internet which can improve the visibility of your site.
Choose good and professional buttons can give an excellent finishing touch to your website. At the same time, it is important to place the button in a location that is clearly visible to the user so that they can navigate quickly to click on it. Placing these elements effectively would encourage more visitors to your site and help in building good relationship with clients and customers.
Uses of Big Green Button
Being the basic elements required by web designing professionals, buttons play a major role in the successful completion of any web based project.
Uses minimal amount of graphical elements and is quite effective.
Clear and Visible Typography with good clarity.
Makes your website look rich and elegant.