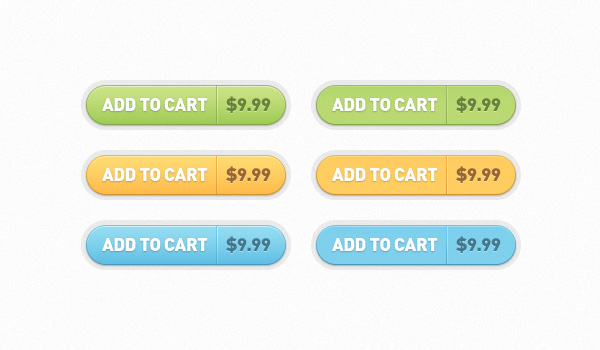 For building a successful website, you need to incorporate all the elements in its design with great precision and thoughtfulness. Any lacking in this part can hamper the main aim of your site, which is traffic generation. Of the various types of elements or user interfaces that are used in the designs to achieve this aim are menus, ribbons, tags, icons and buttons.
Each of these has some special role to play to make your site user-friendly and easy-to-browse. If you take a close look at the list, you will find that buttons are widely used in the websites, especially the ones which deal with e-commerce and business. As you cannot use just any kind of button in these websites, you have to be careful with your choice. However, the one button style that is a must for e-commerce websites is the Add to Cart button.
Nowadays, a great variety of Add to Cart Buttons (PSD) is available on internet. You can download the one that goes well with the theme of your website. These buttons are cool and attractive.
Why Use Add to Cart Buttons (PSD)?
You are recommended to use Add to Cart Buttons (PSD) in your website design for a number of reasons, listed below.
These buttons are available in 3 different and exciting colors.
These offer you great flexibility being based on PSD format.
In their design, item price is mentioned. If required, you can use these buttons as it is. Or, edit it for a better result.
These can be downloaded from internet for free.