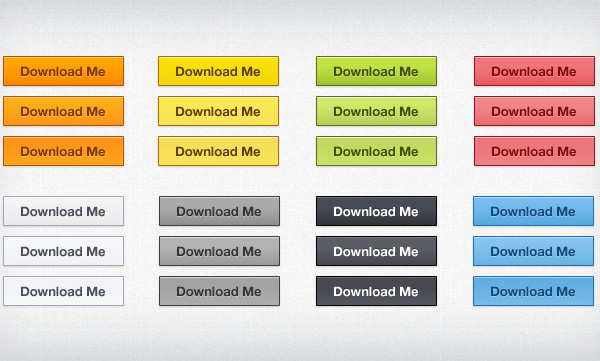 Buttons are an integral part of web designing. In fact, these are one of the most prominent "call to action" interfaces which when clicked, do an action (e.g. "Buy Now") or take the concerned user to a web page or additional information (e.g. "See Details")  for more action. These are a great time-saving solution. Also, you can customize these to fulfill the purpose of your web design. An example of such amazing collection is Fun Web Buttons.
These user interface elements are incorporated into web designs for different purposes. Hence, you have to be very careful while creating these. Perfect detailing and use are most important. If you don't have much time to design these interfaces on your own, try out the online resources where a good collection of PSD based buttons is readily available.
Why Use Fun Web Buttons?
These buttons are really fun to download and easy to include in any design. You are recommended to use this fun set of buttons in your website for several reasons, as mentioned below.
In this set, you will get a good choice of buttons.
The buttons are beautifully designed with attractive colors.
These are created in PSD format and hence, you can edit these to match your website design with ease.
You can include these in your site as the base for the shortcode buttons.