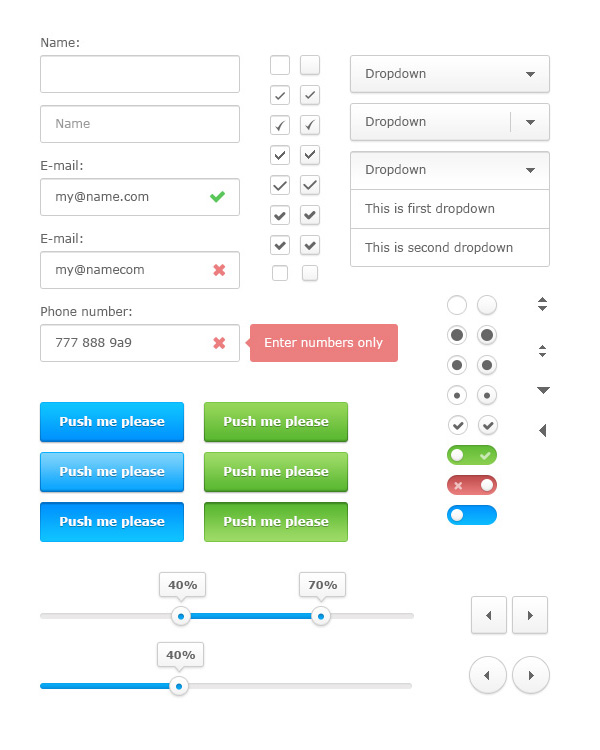 While building a website, you may need to use a set of different types of user interface (UI) elements, such as buttons, forms, dropdown, ribbons, etc. Creating all these on one's own may prove to be time as well as money consuming. One such UI kit which can be useful for you is the White UI Kit Freebie.
In order to deal with this situation, you can search for already made UI elements on the internet. Internet is a huge repository of readymade elements. Most of these elements can be downloaded for free and are dependable also. If you want, you can download all the elements individually. However if time is less, you should consider downloading customized kits which contain a variety of these elements.
The elements that are contained in it are extremely functional and well-designed.
Why Use White UI Kit Freebie?
You can consider using this kit in your next project because of several reasons. These are:
This kit is quite simple and easy to use.
In the kit, you will find different types of UI elements such as buttons, dropdown menu, form, progress bar, checkboxes, slider, etc.
This kit is built in PSD format so that you can customize these already made elements according to your choice.
The kit can be downloaded for free from the internet.