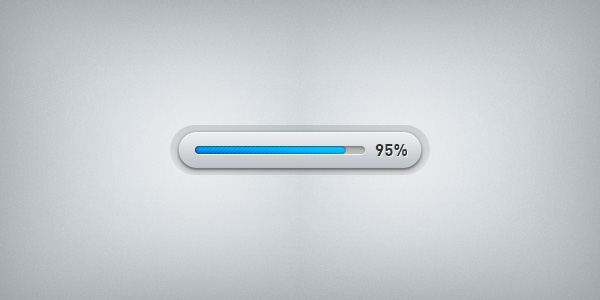 If you've noticed, most of the graphical user interface (GUI) elements that are used in website designs are small in size, but big in value and performance. If you need any help with this, simply search for Progress Bar Freebie online. These elements are incorporated so that users don't find any problem while navigating through different web pages. In order to increase their value a bit more, as a designer, you need to constantly reinvent their styles so that when used these bring novelty and uniqueness in the overall look and feel of your website. You can do this with almost every element including progress bars or loaders.
The loading / progress bars feature in many websites because these help users to understand how much time a site will take to load on their screens and what's the current download status of the same. You can use these in slideshows and other applications too.
Why Use Progress Bar Freebie?
If you want to add a special touch to your website, application or slideshow, incorporate this already made template into your design. It will not disappoint you. Also, there are several other reasons behind recommending it to you. These are:
This template is known for its simple yet eye-catchy design.
It's a pretty little loader with excellent color combination.
The template contains editable PSD file.